" Educating the mind without educating the heart is no education at all " - Aristotle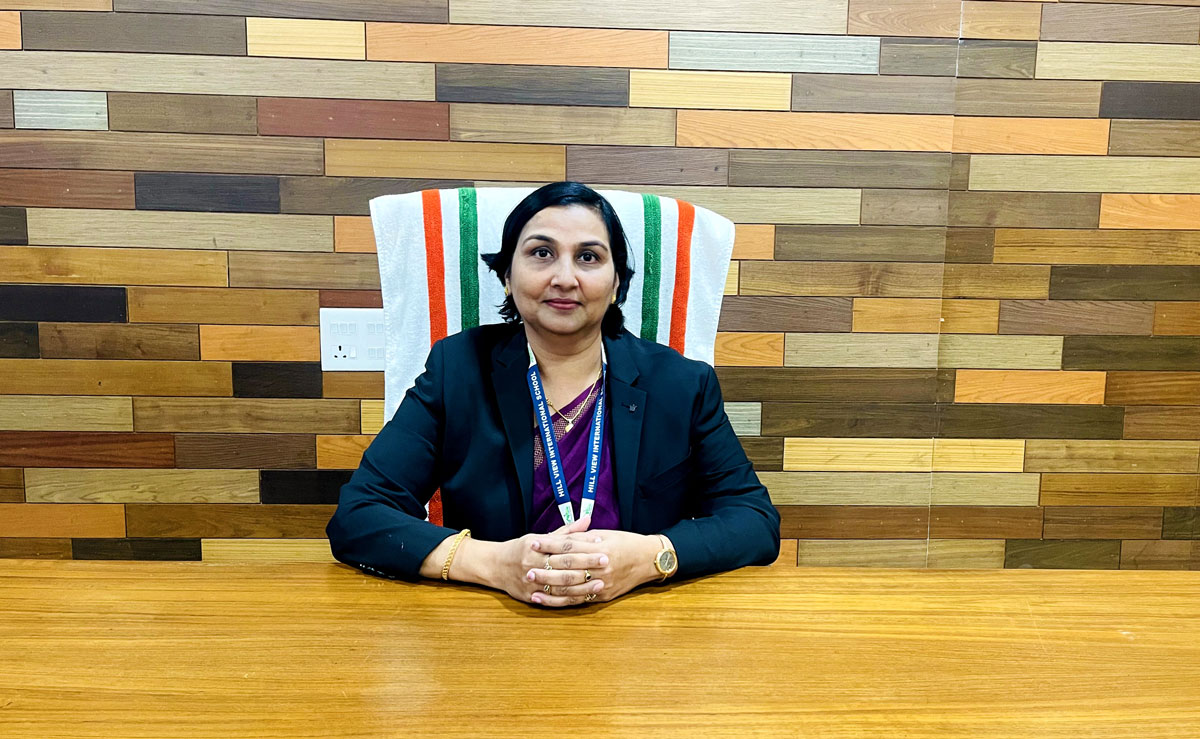 We at Hill View International school strive to impart education to suit to the advancement in technology and development at large. We guide our students to grow with values and virtues and create an ambience which motivates them to move ahead with confidence.
The focus is to develop the personality of the child through academics, varied co-curricular options and spiritual nurturing. Inculcating respect for our tradition, upholding human values culture and heritage are part of our school environment. Our motto 'Quest for Knowledge' inspires our students to take up challenges in life by developing creativity and individuality in them. We also take atmost care to help our students pursue their dreams and excel in all their endeavours.
Our vision is to set up a school which will be reckoned with one of the best schools in the country by incorporating all the best practices concerned with quality schooling.
Mrs. Darly Shara Cherian (M.Sc, B Ed,M Phil)